How great it can be to be recognized and mentioned in the blogging circles.
This really is thrilling.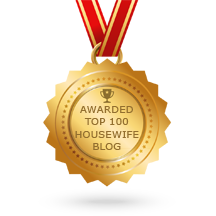 My friend Cyndi has a problem.
She is in severe pain. She hurt her back a few weeks ago. She has a requisition for an MRI or CT scan to ascertain her injury so that with a diagnosis, appropriate treatment may be started.
She was getting nowhere with the assessments in our health care system, and out of utter desperation summoned help from family members to cover the costs ($900) to obtain an MRI from a private clinic. Almost immediately after she disclosed these facts on a Facebook post, the CT clinic called, they had an opening, would she like the appointment? Coincidence? I dunno, but the point of all this is yet to come….
Let's throw a scenario out there.
What happens when a government employee – a public servant – is told to do something, they don't want to do and that they most likely know is wrong? What if that is only a single worm, in the whole can that such a decision would open?
The purpose of this blog site is to encourage deeper consideration on various issues looking at the source and relying on more than one opinion. Getting to the truth and doing right by the world. And I have an opportunity to now show you how that all plays out for me and many others in today's over stimulation and most obvious lack of oversight, in the age of the internet news blog.
Keep Reading!
Did you hear recently, that the NS Liberal government is concerned about species at risk? Did you happen to read that bees and other pollinators are among 71 species in Nova Scotia that desperately need protection?
Continue reading →
I am watching the TV off and on, with my hand over my mouth since yesterday. Shock, horror, sadness, frustration. All of it mixed up in a scene that I saw unfold in the USA. Violence, kicking and punching, and yelling. Death, men with sticks, torches and riot gear. A car driven through a crowd with such speed and conviction that bodies flew, and then reversed to make a fast get away without regard for the devilish act that he had just executed. Keep Reading!
By Trish Keeping
Only days ago, I had a conversation with a young business man, who told me he is afraid for the life he sees ahead for his child. When I asked him what he meant by that, he went on to tell me what he fears and what he plans to do about it. He has done alright for himself financially, and works hard to provide for his family. Keep Reading!
The NS Liberal Government is re-writing legislation in their heads, and have their own glossary of terms. They are doing everything backwards, and with a touch of in-your-face antics. It is a mind boggling approach and is bound to have devastating consequences. And folks, it isn't limited to one or two decisions or one or two departments. It is across the board.
So far, with a second term in government just begun, we have seen some truly bizarre and increasingly unacceptable roll-outs and realizations. Keep Reading!
Depending on who you ask, there is or there isn't a problem in Nova Scotia. The term health care would seem to be straight forward. And yet it is a complex and profoundly inspired area, and it needs to be tended to, continuously and courageously, by governments who instead continuously and consistently try to find ways to cut corners.
Living here is not all it's cracked up to be. And I am not being melodramatic. It just gets really tiring dealing with the backward and often 1950s mindsets all around me. And it is really hard to have to fight so much, for just a basic human right among other things. Things like compassion, respect, truth.